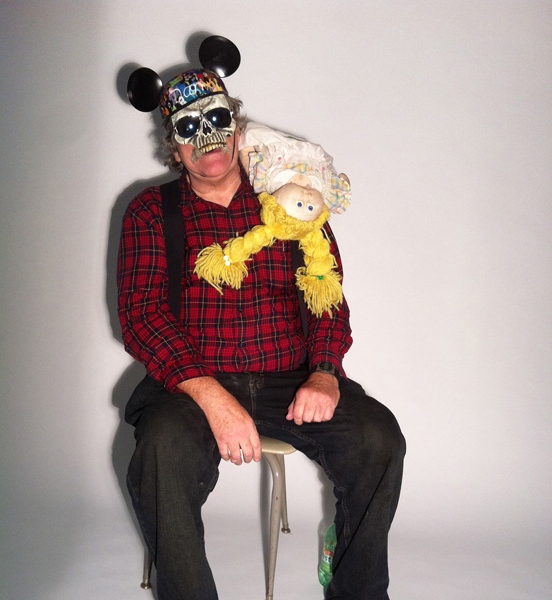 Dan McCormack is a fine artist and figurative photographer.

----------------------

Dan McCormack studied Photography from 1962-1967 at the Institute of Design, the New Bauhaus, at the Illinois Institute of Technology in Chicago where he studied with Aaron Siskind, Arthur Siegal, Wynn Bullock and Joe Jachna. Next, he earned an MFA in Photography at the School of the Art Institute of Chicago from 1967 to 1970 having studied with Barbara Crane and Ken Josephson.

Dan began photographing the nude with Wendy, his wife while in graduate school. Then for over forty years, he explored various techniques and processes while photographing the nude as a central theme.

In 1971, Dan co-founded the Mombaccus Art Center in Accord which received NYSCA grants for two years. The center offered classes in photography, ceramics, painting, drawing, house building and mime. The Mombaccus Art Center had local and national shows every month. Dan McCormack curated a show of photographer Judith Steinhauser.

From 1973 to 1975 Dan McCormack was a founding member of the Woodstock Artists Co-Operative and he had a solo show with the Co-op.

In 1975 Dan joined the Catskill Center for Photography and served as Vice President of the Board of Directors for ten years. During that term, he had a solo show at CCFP and he participated by hanging every show with another director for the first ten years. During his time with CCFP, Dan curated several shows, one with the work of Aaron Sisikind, and another of photographers who were teaching photography in a college and another of early digital imagery. In 1982, Dan McCormack won an NYSCA-CAPS Photography Fellowship with a series of infrared nude images made of Wendy. With that series, he produced a monograph, "BODY LIGHT-Passages in a Relationship" in 1989.

In 1988, Dan joined Level 3 Gallery, a Co-Operative Photography Gallery in Philadelphia as a founding member. He participated in monthly shows and he had a solo exhibition celebrating the publishing of his monograph, "BODY LIGHT"… In 1988, Dan McCormack became the director of the Art Gallery of the Art Department at the Dobbs Ferry campus of Mercy Collegey. During his year, he curated several shows including a solo show of photographer Will Faller and of painter Nancy Ostrovsky.

Dan McCormack has taught photography at Purdue University, Pratt Institute, SUNY New Paltz, Bard College, Mercy College, Ramapo College, Columbia-Green Community College, Somerset Community College, County College of Morris before coming to Marist College twenty-five years ago. He currently heads the Film Photography program at Marist College in Poughkeepsie, New York.

Dan McCormack began teaching an Advanced Seminar in Photography at the Mombaccus Art Center in 1971. The Seminar next moved to the Catskill Center for Photography for over ten years. In the mid-1980's Dan McCormack teamed up with Eric Lindbloom and they co-taught the Advanced Seminar in Poughkeepsie, next back at the Center for Photography in Woodstock, and then back again in Poughkeepsie at the Barrett Art Center. In 2015 Eric Lindbloon stepped down and Michael Sabilia assumed the co-leader with Dan McCormack

In 1998, Dan began to work with pinhole camera photography. In 2009, he won the Ultimate Eye Foundation's grant for Figurative Photography and had his work featured in an exhibition at the Peninsula Museum of Art in Belmont, CA.

In January 2010, Dan McCormack had a solo show at the Photography Center of the Capital District in Troy, NY. He showed over fifty images from ten diverse series made from 1990 to 2010. In May 2013, Dan had a solo show at the Barrett Art Center in Poughkeepsie, NY. In this exhibit, he showed 28 images from his "Nude at Home" series.

Then in January 2016, he had a solo show of the "Nude at Home" series at the Beacon Artists Union in Beacon, NY and in May of 2016, Dan had another show with newer images of the "Nude at Home" series at the Arts Upstairs Gallery in Phoenicia, NY.